As part of the 9th Americas Film Festival New York, the National Museum of the American Indian is presenting Bootlegger. A conversation with director Caroline Monnet follows the film.
Free. Seating first come, first served.
Bootlegger
(Canada, 2021, 81 min.) 
Director: Caroline Monnet (Anishinaabe/French)
English, French, Anishinaabemowin with English subtitles. 
For Mature Audiences: Contains adult language and brief nudity.
Mani (Kawennáhere Devery Jacobs), a master's student, returns to the reserve in northern Quebec where she was raised. Resolved to reintegrate into her former community, she gets involved in a referendum debate on allowing the free sale of alcohol. Laura (Pascale Bussières), a bootlegger, pockets the profits she makes under the protection of the band council and her partner, Raymond (Jacques Newashish). Raymond is angry with Mani whom he holds responsible for the death of his daughter. Two radically opposed women divide the community into two fractions over the issue of alcohol in the community and come face-to-face with each other to determine the best path forward. A conversation with director, Caroline Monnet, follows the film. Funding provided by the New York State Council on the Arts with the support of the New York State Legislature.
This program is presented in cooperation with The Americas Film Festival New York.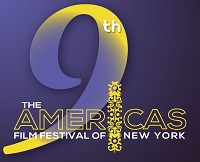 Image courtesy of Best Friend Forever